Sun Moon Lake Here We Come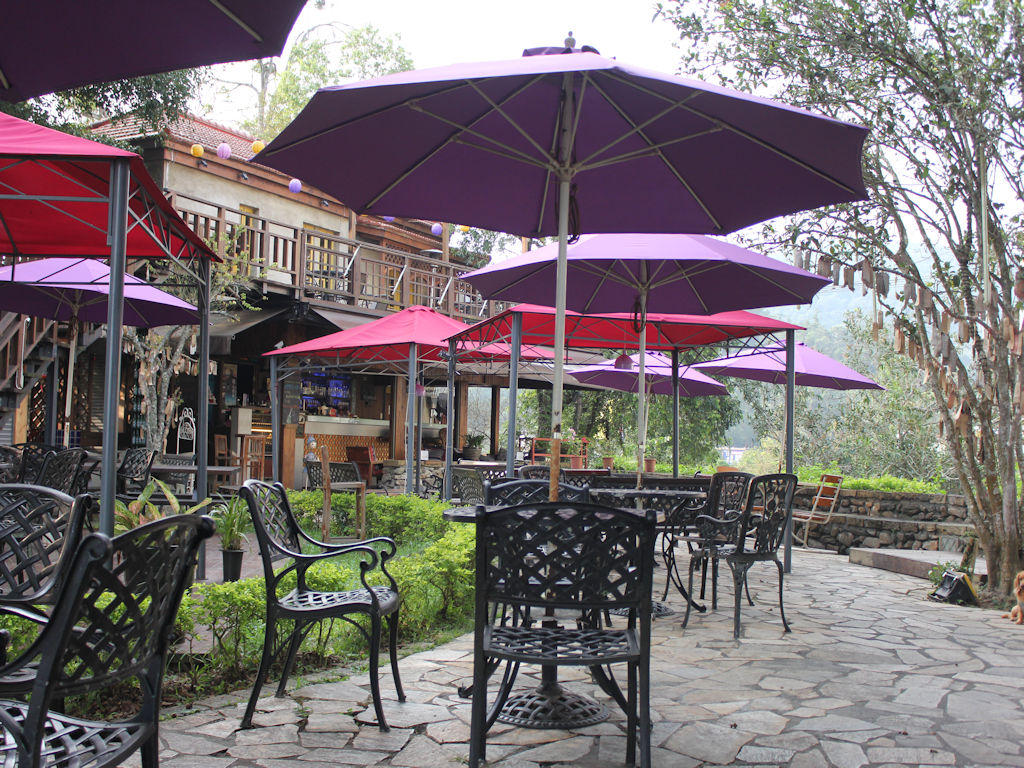 After my assignment in Taipei Al and I decided to brave the wilds of inner Taiwan and find somewhere to spend a few days doing very little other than a some walking and perhaps some bike riding. Our destination is Sun Moon Lake in the province of Taichung. An exciting way to travel is to take the train, and  there are several types of train available. Our choice was to take  moderately fast local train to travel to the lake and then use the HSR (Bullet train to return).
Simple right, um yes but in Taiwan English is not that widely spoken and the signs are mostly in traditional Chinese making reading instructions a bit tricky. Negotiating the train to for the trip south to Taichung was nerve-racking but turned out quite simple once we figured out an English name for the next stop displayed on an electronic banner just as the train pulled out of a station. We had to read quickly as the next stop pretty much didn't show again after that.
At Taichung a driver meet us for the hour trip to Shueshe Village and our hotel. Once out of the city the majority of the drive is on a wide sweeping free way suspended in the sky above the flood plains that flow down from the interior back bone of mountains, of Taipei. Much of Highway 6 is built in a river on stilts, taking a very direct route, instead of going around the hills, it simply goes through them on it's gentle ascent into the mountains.
Shueshe is a small Village with narrow streets , hundreds of tour buses and mini vans are ferrying tourists around. The Jetty at Shueshe is a main staging place for boat cruises, as we were to find this is the chaos that is Asian tourism. Immediately we felt that we were the only Caucasians in this very friendly wee village, and for some reason that felt good.
After settling into to our room we went for a walk and ended up in a giant car park for buses. This wasn't where we wanted to end up so we headed back to our hotel, unfortunately we took a wrong turn becoming somewhat lost.
We could see the lake, we could even see the hotel but weren't sure how to get there. By now we were very hot, very thirsty and well over walking. We headed through the shade of a nice park at the top of the cliffs, just as I thought I had cracked it and we were on the right track, I realised this was actually an outdoor bar. Just randomly there is outdoor bar in the middle of a small park, with a view over the lake and the antics at the jetty. We did't need a second invitation it seems this bar is meant as our destination so we stopped for a couple of cold drinks and something to eat.