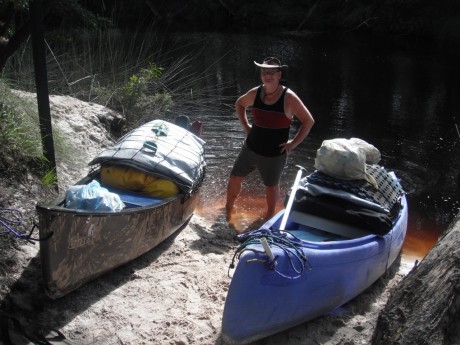 The last day, of a very good fishing trip, we are all very sad to be leaving. When we go on these trips we are completely unsupported, that means we bring in all our food, drink, fuel, accommodation and dig our own dunnys. This is not camping for the faint hearted, this year has been a stretch as it was the longest time we had been away and the distance was a challenge. However it has all been a great success and the weather has been kind to us.
Today it is a matter of stripping down the camp and packing the canoes for the trudge home, it always seems to take longer to get out than get in. You don't have the will to do it as you do when arriving. The one focus we all have is a nice cold beer at the Kin Kin pub, not that we have been without cold beers. Our bar people had done a wonderful job in ensuring we did not dry out while away and the beer stayed pretty much all the time.
Its a sad goodbye and we will book to return next year.